It has been an exciting and eventful year for Vervotech. We've received several awards, including the World Travel Tech Award. In addition, we had a thumping launch of our room mapping product at the Phocuswright Innovator Launch, which received tremendous appreciation from the jury.
The recognitions were a testament to our team's hard work and dedication and the innovative travel technology products and services we offer.  
In addition to our award-winning and well-received product launches, we are proud to report that we have seen year-on-year growth of 400%! This impressive growth stemmed from our focus on delivering top-quality travel technology solutions to our customers and consistently improving our offerings and customer support.  
Here we reflect on everything we achieved in 2022, from launching new product updates and breaching financial targets to putting ourselves on the world map more broadly. Have a look!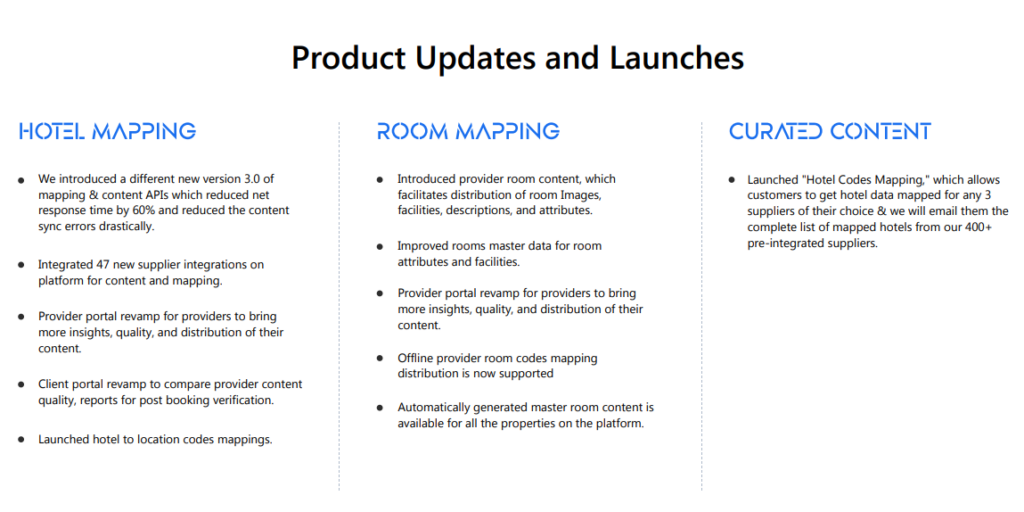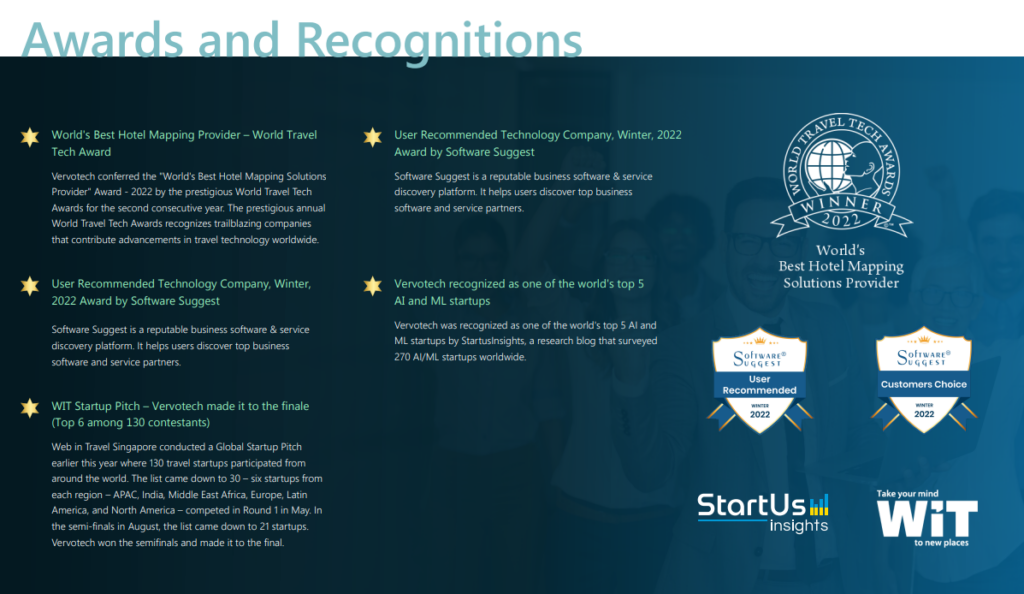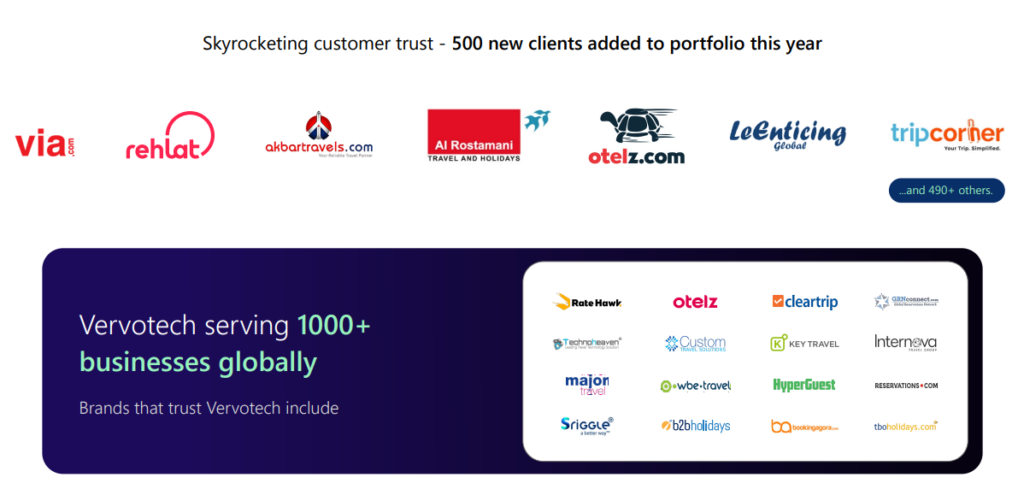 Vervotech Cemented its Position as a Leader in 2022. Watch our achievements in Focus Download